We are a brand specializing in the design and conception of handcrafted, personalized and thought-out gifts for all occasions.

Be it an anniversary, a wedding, a corporate event or a gathering of friends… a simple thank you, the celebration of an achievement… or even a farewell.
We believe that giving gifts is a necessity in both personal and professional life. It is a way of giving ourselves to others, a gesture that bears marks of affection, recognition or congratulation.
We are proud to provide our Clients with an innovative experience in the act of giving gifts.
A memorable experience for both givers and receivers.
You Have the Vision
We Make the Plan
If you are looking for an original gift, tailored to your brand or event, welcome to Avenida50.
We offer inspiration to develop unique products for organizations in general, companies in particular, that want to highlight an event or to last the brand value in the target customer's memory.
We follow the best trends in corporate gifts without tradition in Portugal.
We challenge our Customers to dare and innovate!
Avenida50 offers the option of incorporating exclusive details into the models of our Presents Ready to Ship.
We provide solutions to customize color, finishes, include inscription of names, dates, locations, brand or logos.
For a quote, fill in the form found in the chosen model or contact us.
Comprehensive solutions implemented
with professionalism and experience
We are a company with experience and an innovative approach, which sets it apart from all its competitors, thanks to the wide range of contacts in the sector.
We provide elegant solutions and meticulous planning of private and corporate events.
And let your moment happen
Innovative, Unrepeatable, Memorable
PRIVATE EVENTS
Life's important moments are the best pretext for an amazing celebration.
We convert your ideas into an impactful experience that will impress even the most demanding guest.
CORPORATE EVENTS
The greatest assets of Companies and Institutions are the women and men who invest their talent there.
We offer solutions for planning, designing and executing events that drive motivated teams and loyal customers.
CONSULTANCY
We favor personal contact with the Client in the entire consultancy process prior to the event.
We ensure complete confidentiality and guarantee that each Client's project is unique.
We work with dedication to respond quickly

Address: Avenida da Boavista, nº 3523 – 5º andar – Sala 508 – 4100-139 Porto
Email: avenida50@avenida50.com
Tel. +351 91 647 26 90  (chamada para rede móvel nacional)
Tel. +351 91 051 45 22 (chamada para rede móvel nacional)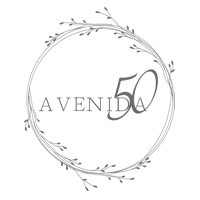 Uma experiência memorável
para quem dá e para quem recebe.
We assume the social commitment of supporting small Portuguese companies that develop Crafts and Innovative Products.
If you are interested in letting us know about your product, fill in the form* and get in touch with us.